SMART SWITCH: TRANSFORMING YOUR HOME AUTOMATION EXPERIENCE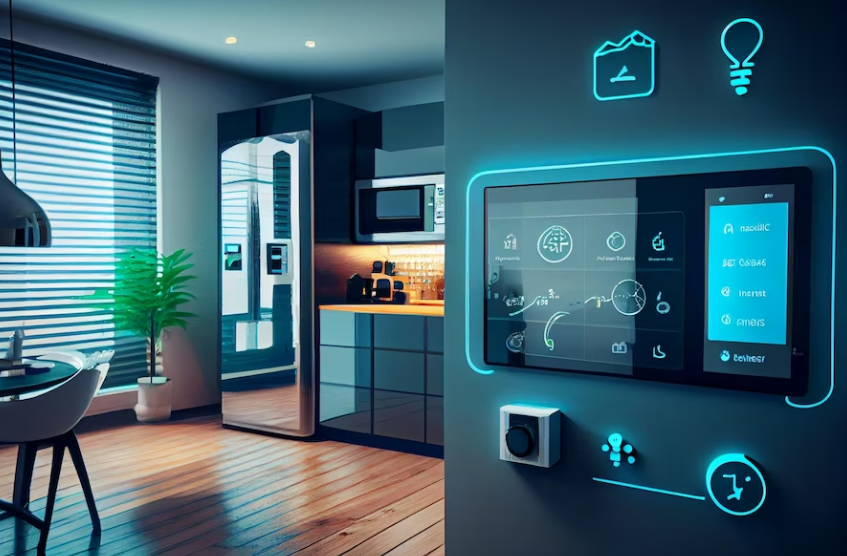 SMART SWITCH: TRANSFORMING YOUR HOME AUTOMATION EXPERIENCE
The modern home isn't just a physical space anymore; it's a complex ecosystem of technology that enhances our lives in immeasurable ways. Smart switches have become one of the indispensable pillars of this ecosystem, offering unparalleled control, customization, and convenience. If you're still living in the world of conventional switches and remote controls, it's time to step into the future. Here's how smart switches are utterly transforming our home automation experiences.
THE RISE OF THE SMART SWITCH FOR HOME AUTOMATION
Before diving into the wonders of smart switches, let's touch upon the concept that has made their existence relevant: the smart home. No longer confined to the imaginations of science fiction authors, smart homes are now a reality. Whether it's smart thermostats that learn our temperature preferences or intelligent fridges that help us keep tabs on expiration dates, the smart home has arrived in full force. And at the core of this revolution? Smart switches.
WHAT IS A SMART SWITCH?
A smart switch is a device that integrates with your home's Wi-Fi network, allowing you to control lights, appliances, and virtually any device that can plug into a wall socket, all from your smartphone or through voice-activated assistants like Alexa or Google Assistant. In essence, they provide a layer of digital control over your home's electrical system.
A NEW LAYER OF CONTROL
Traditional switches work. There's a certain simplicity in flipping a switch and seeing a light come on. But that's where their capabilities end. Smart switches offer an entirely new dimension to how we interact with our homes.
Imagine being able to dim your living room lights to movie theater levels while sitting on the couch. Think about the convenience of having your entire home light up as you approach it, guided by your smartphone's GPS. Consider the peace of mind that comes with knowing you can turn off the iron you accidentally left on, even when you're miles away from home.
ENERGY EFFICIENCY AND COST SAVINGS
One of the most compelling benefits of smart switches is the potential for significant energy savings. Traditional switches can't regulate power usage or turn off appliances when they're not in use. Smart switches can. By scheduling appliances to turn on and off at specific times, or even setting them to operate at lower power during off-peak hours, you're looking at a significant decrease in your energy bill.
THE CONVENIENCE OF VOICE CONTROL AND AUTOMATION
The marriage of smart switches and voice-controlled assistants is a match made in heaven. Picture this: you're preparing a romantic dinner. Your hands are full, and you're juggling multiple tasks at once. Wouldn't it be convenient if you could say, "Alexa, dim the dining room lights to 30%," and have it done instantly? Smart switches make this possible.
Setting up automation scenarios is another area where smart switches shine. If you're a morning person, you can set your coffee maker, lights, and even your favorite morning news show to turn on automatically as you wake up, creating a seamless start to your day.
ADVANCED FEATURES: BEYOND ON AND OFF
Smart Switch for Home Automation also come with a variety of advanced features that make life even more convenient. Some switches offer energy monitoring, providing you insights into your consumption habits. Others come with multiple outlets, allowing you to control several devices at once. There are even smart switches that can be programmed to function based on certain triggers like temperature or time, making your home smarter and more responsive.
THE ROAD AHEAD
As smart home technology continues to evolve, so will the capabilities of smart switches. Integration with more complex systems, improved energy efficiency algorithms, and even the ability to 'learn' user behavior are all on the horizon.
FINAL THOUGHTS
The Smart Switch for Home Automation isn't just an on/off toggle; it's a gateway to a smarter, more efficient, and more comfortable life. It transforms our interaction with our homes, enriches our daily routines, and even contributes to a greener planet by enabling energy-efficient living. If you're still on the fence about stepping into the world of smart home technology, smart switches are a simple, affordable, and incredibly effective place to start. Welcome to the future of home automation.